Customer Reviews
Write a Review
Ask a Question
Filter Reviews:
inflammation master
pain
arthritis
supplement
body
pills
bottle
joint pain
relief
stomach
12/15/2021
Tami D.

United States
Been taking for over 3 years
I have been taking Inflammation Master for over 3 years. I have Hashimotos disease and one thing it causes is chronic inflammation. This product helps me tremendously. I will not go with out it. I recommend this to anyone who has an autoimmune disease and even those who don't. Inflammation occurs when your body is trying to heal itself from toxins, infections, injuries - basically when something damages your cells, this product will definitely help any kind of inflammation!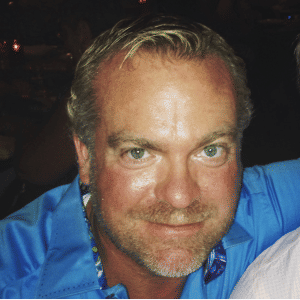 AR
09/29/2021
Andy R.

United States
Inflammation Master
I've found the little aches and pains I have on occasion, tend to be amazingly less when I take this great stuff. It really does help, especially for some your more minor aches and pains.
08/12/2021
Ellowyn L.

United States
Inflammation master
I love this product I have severe rheumatoid arthritis and I was taking ibuprofen before I found this. I now take 2-3 pills 2-3 × a day. It really helps with the pain , I am able to get through my 8 hr work days without ibuprofen.
08/09/2021
Valencia L.

United States
It Works!
I gave IM to my husband after he experienced chronic pain down his back and legs for several weeks due to arthritis. He couldn't believe he felt relief within a few hours and now takes it daily. My 85 year old grandmother suffers from arthritis and nerve pain from a shingles battle several years ago, and says this keeps her going everyday because she doesn't like prescription meds. This supplement is fantastic!
08/04/2021
E C.

United States
No results so far…
I was excited to try this product and will likely keep it up for another month, but I have noticed no changes in my inflammation issues thus far.
08/04/2021
Onteaka S.

United States
Good product!
I'm sure that I will continue to feel even better, the longer that I use the product.
08/03/2021
Jessica T.

United States
Love this !!
Amazing product!
07/30/2021
Donna M.

United States
Relief from chronic Inflammation yes please!
I was skeptical at first, I have tried many remedies for chronic inflammation, I also had a knee and shoulder injury that I was taking anti inflammatory meds for. After the 2nd week I found my pain and inflammation were getting better. I was able to do more activities than I had just a few short weeks before. This will be in my new daily regimen!!
06/21/2021
Ina S.

United States
Ina
I do believe I have less inflammation
06/18/2021
Justyna C.

United States
Natural pain reliever
I bought this product to naturally relieve pain/soreness and morning stiffness associated with psoriatic arthritis. I have been consistently taking 3 pills a day for 2-3 weeks now. I do notice a relief in morning stiffness, muscle soreness and pain in the right wrist since beginning to take these. I am still waiting for more improvement in joint swelling and increase in flexibility. In addition to the pills, I follow a mainly gluten/dairy/low sugar diet and take other vitamins/minerals including collagen for joint support. Definitely planning on continuing Inflammation Master.