Customer Reviews
Write a Review
Ask a Question
Filter Reviews:
stuff
Hormone Master
everyone
approach
pressure
rib cage
area bubble
area
ingredients
yoga
06/02/2021
Carmen Y.

United States
Liver Detox Cleanse
This product have been great, my doctor told me that I needed to loose belly fat because my liver was fat. Since I started taking liver detox I feel more energetic and I have been able to loose a a few inches on my belly.
03/26/2021
John M.

United States
Perfect Detox
I decided to take a month off drinking and do a liver detox. I could not have asked for a better product! I feel great.
02/03/2021
Craig C.

United States
Clarity and Calm
Every supplement I've purchased from Nupeutics since I discovered their work 1/2 has improved my overall well-being. My life is taking on a positive rhythm and my mood is enhanced.
01/19/2021
Emily T.

Canada
I like this product
Product is great... however my comment is that ... I bought the BOGO deal... and yet the price marked on the package when it arrived was twice as much as I paid... who cares right, except it is international shipping so the customs think the value is twice as much and therefore I paid twice as much duty charges on it. Basically it would have saved me some money if the price on the package was reported as the amount I paid, rather than the value. Other than this I do like the product!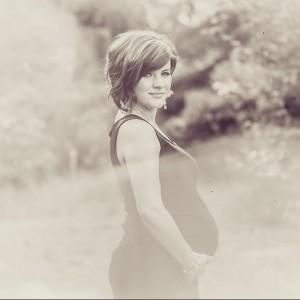 KM
01/03/2021
Kasey M.

United States
Noticed a difference right away
I am really enjoying this Liver Detox Cleanse. I have noticed a difference on my skin, my breakouts are practically gone and my digestion and function has improved as well! My eyes are even brighter! Will be continuing to use.
11/14/2020
Nicole C.

United States
Holy Cow!!! Get ready...
I only took the stuff for under 2 weeks. I couldn't hang, which scares me. After about a week on this I had extreme pressure under my left rib cage/upper abdominal area. Almost like a trapped area bubble but very uncomfortable. I so badly want to finish but need to figure out a different approach. I also started to break out about 5 days into it so I was purging! Best of luck to everyone. I absolutely love Dr.Jess's products! Hormone Master and Stress Master are BOMB.COM!!!
11/11/2020
Paige

United States
Potent stuff!
I know this stuff is working because I reeked after hot yoga yesterday. I do hot yoga 3-4x per week therefore I don't really smell too badly afterwards anymore. But a couple days of taking this stuff and I smelled so badly afterwards. Excited to see what else happens. Love the ingredients.
Works well
I have been using this for about a month along with hormone master to transition off HBC. I think this product works. My skin is very clear and I have more energy. I have also noticed a huge reduction in BO which tells me toxins are being eliminated .
Nupeutics Health
That is becoming a popular combo! Glad it's working for you!
Fantastic prduct
It must work because I had too much alcohol on Saturday night - by my standards anyway. I was in detox all day Sunday - so I know it's working!
Fantastic liver cleanse. No liver
Fantastic liver cleanse. No liver issues now.