Customer Reviews
Write a Review
Ask a Question
Filter Reviews:
products
sleep
capsules
Jess
Sleep Master
family
supplement
goal
mind
chat questions
08/23/2021
airam p.

United States
Absolutely amazing
These have been the only sleeping pills that actually help me sleep and they don't leave me feeling drowsy when I wake up I recommend them to everyone who has had trouble slee
04/25/2021
johanna a.

United States
Very helpful
It works!! And it feels good to know that is not bad for my system.. Me, whith sleep upnea It's very helpful.. Thanks a lot
02/13/2021
Ashley K.

United States
Sleep like a baby!
I love all of your products I love that I know what im getting and thsts quality! Vegan capsules for the win <3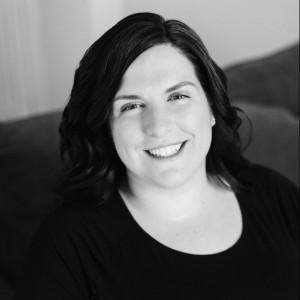 CS
02/03/2021
Cassandra S.

United States
Replaced my whole suite of supplements for sleep!
This was wonderful. I use to take a unisom and 2-3 sleep gummies each night. This has completely replaced my protocol w/ just one supplement each evening. I rest peacefully and awaken without any groggy-ness.
01/19/2021
Janette W.

United States
Thank you Nupeutics for helping me keep my New Year's Resolution
The customer service team is helpful with any online chat questions. The product is amazing. I have introduced it to my husband and he loves it (now that is a miracle :)). Health in 2021 is top of mind for me and my family. Nupeutics products helps us easily meet that goal. While at the same time the BOGO sales helps our wallet. :) Many Thanks!
01/15/2021
Andrew C.

United States
Sleeping soundly again
Love this product. It helps me stay asleep and keeps me in that much needed REM sleep. I wake up feeling like I got my full 8 hours, even if its just 5.
10/22/2020
Sonja I.

United States
Excellent product
Sleep Master works extremely well. I am very happy with it - Like all Dr Jess products.
Works great!
This supplement works great for me. Calms my mind down, so I don't lay awake thinking. Helps me fall asleep and stay asleep. And I do not feel groggy in the morning. I have recommended this to several coworkers and friends and they all loved it as well.
Thank you so much for spreading the word! It means a lot to us!
Works well but too expensive to keep doing
My husband and I have been taking 10 mg of Melatonin for sleep so I wanted to try this instead but at 4 capsules each a day it would cost us $90 a month, I just can't swing that on a regular basis.
Best sleep supplement
I've worked overnight shifts in a hospital and this supplement is the only one that helps me sleep during the day. I like that i never feel groggy after!