Nupeutics Natural Launches FREE "Cleanse and Create"Detox Program
Doctor-Developed to Fuel Lifelong Good Health
Holistic wellness company's unique whole-health cleanse creates foundation for new suite of online resources empowering clients to be their "own best doctor"
SAN DIEGO, Calif. –(January 17th, 2020):Nupeutics Natural, a holistic wellness company announces open enrollment (beginning January 16th) for the FREE Cleanse and Create Total Wellness Program and Detox - part of the company's new suite of whole health-focused online educational resources. In just 30 minutes a day over one month, the doctor-designed cleanse helps to actively build the positive habits of mind, body, and spirit that can create positive changes in both diet and lifestyle. Founded on the belief that good health begins with high quality, plant-based nutrition and natural preventative care, Nupeutics Natural's potent, scientifically-formulated supplements aim to help manage the root causes behind imbalances in the mind and body. Now, in collaboration with globally recognized health expert and transformational life coach Dr. Rachel Eva Dew, Ph.D., the company introduces Cleanse and Create as the first of key valuable online resources developed to prioritize self-empowerment and client-directed care.
Nupeutics Natural, with its modern take on the science of nutrition and healthy living to make it accessible, energetic, and valuable, has established itself among the leading providers of targeted all-natural dietary supplements and holistic nutrition. Now, with the launch of Cleanse and Create, the company's skilled care team begins an overall wellness initiative to bring their expertise in detoxification and cleansing to wellness clients eager for a new kind of empowerment: informed control over their own health.
The Cleanse and Create program is uniquely designed to act as a full-body reset, with a focus on the mental and spiritual aspects necessary for long-term good health. It is the first among valuable doctor-developed online programs and resources available on Nupeutics Natural's website, launched as a powerful educational platform for clients seeking a trusted partner in becoming "their own best doctor."
Along with an offer of 10% savings on the company's proprietary formulated Detox supplement blends, Cleanse and Create members will learn how to effectively combat stress and develop powerful self-care practices to improve focus and stay centered amidst life chaos. The program also reveals the latest science-based methods for setting realistic health goals that engage and renew the whole self: mind, body, and spirit. To help boost success, members also receive access to powerful wellness tools, such as a complete detox and nutrition guide, daily 30-minute videos from Dr. Rachel, a wellness journal with intentional mindfulness practices, and written exercises designed to put learning into practice and build a solid foundation for better lifelong health.
Discover the FREE doctor-developed Cleanse and Create Total Wellness Program and Detox, part of Nupeutics Natural's new comprehensive platform of educational resources, at NupeuticsHealth.com. For an exclusive interview with Dr. Rachel Eva Dew, Ph.D., the holistic medicine expert behind the program, contact Leigh-Anne Anderson of Anderson PR at TalkToLeighAnne@gmail.com. Follow @dr.jess.by.nupeutics on Instagram to see real-life client success stories and stay informed about new product releases.
About Nupeutics Natural:
Founded in 2018 by food and nutrition science expert Munzer Sundos, Ph.D., Nupeutics Natural leads the industry with a skilled team of top nutritionists, holistic healers, and integrative health specialists gathered around a single core mission: to improve your quality of life by developing the natural, high-grade health and wellness supplements that keep you feeling and performing at your best. From their best-selling Hormone Master to their trusted Liver Detox Cleanse, Nupeutics Natural offers a balanced nutritional foundation to help reach a variety of specific health goals, including weight loss, hormone health, increased energy, and a more positive mindset. The Nupeutics Natural team believes nature-based, specialty nutrition is the catalyst for reaching life's full potential and achieving optimal health, beauty, and wellness. The company leads the industry in formulating, producing, and marketing second-generation nutraceutical products. Each wellness blend is a uniquely developed, science-based formulation made according to the highest standards of quality, safety, and efficacy. Learn more at NupeuticsHealth.com. Follow @dr.jess.by.nupeutics on Instagram to see real-life customer success stories and stay informed about new product releases.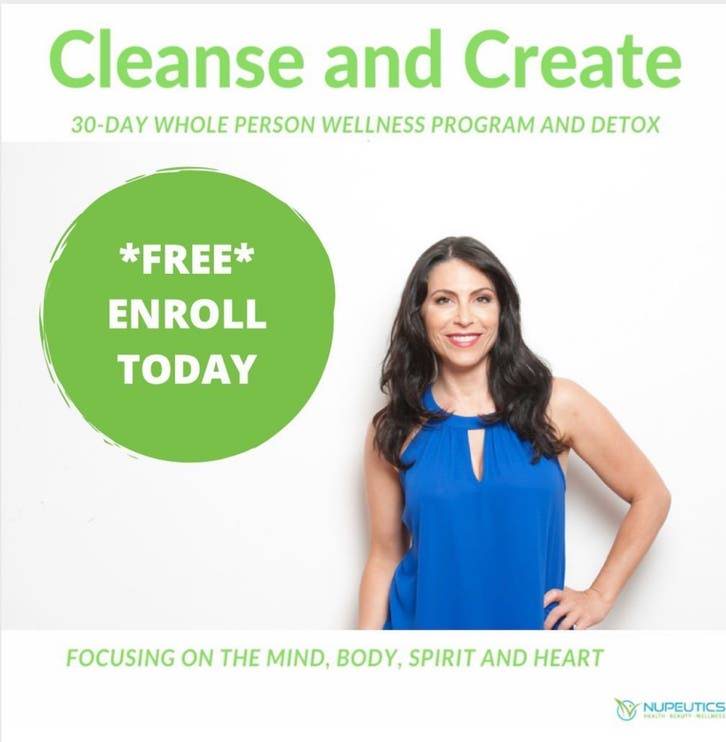 Nupeutics Natural's website, launched as a powerful educational platform for clients seeking a trusted partner in becoming "their own best doctor."